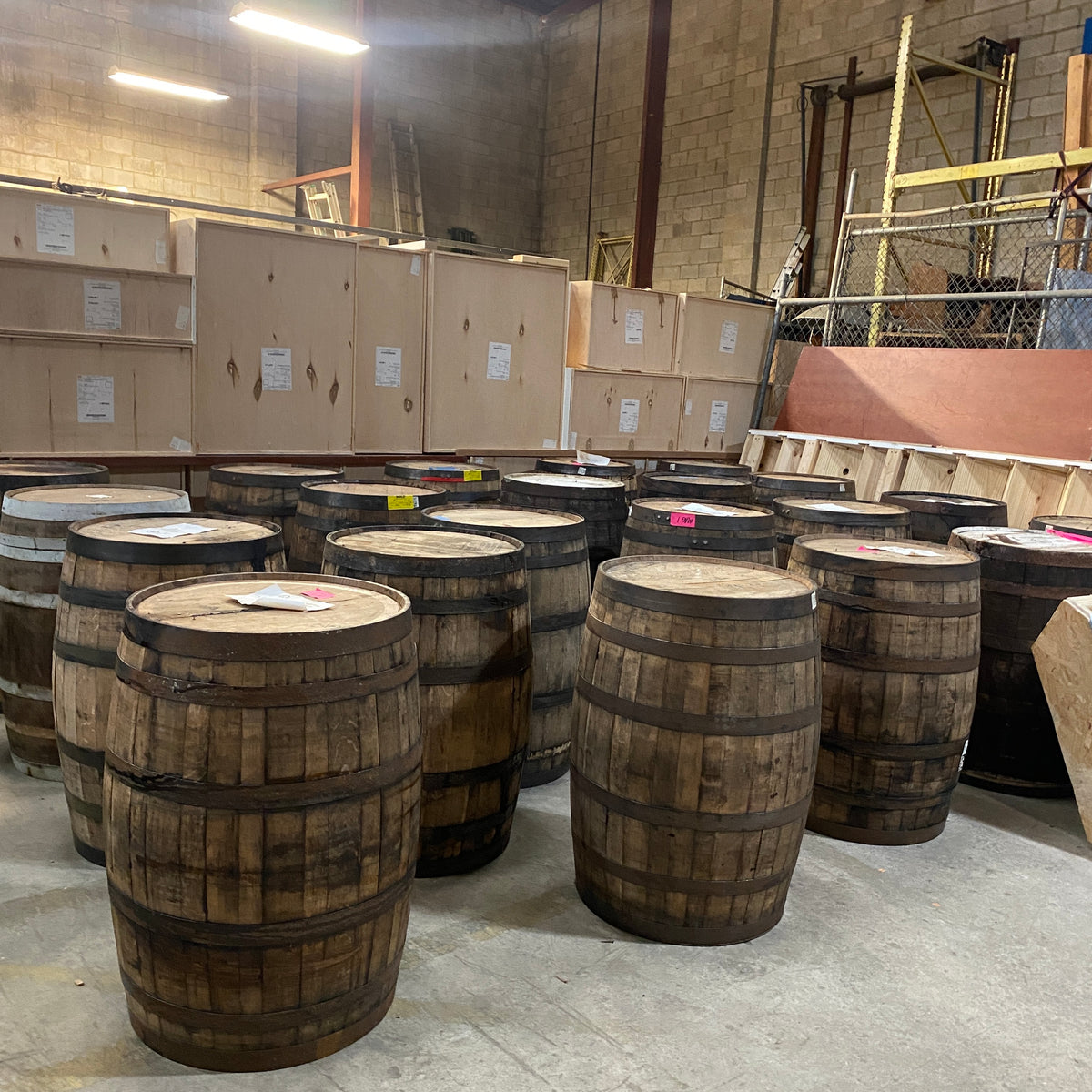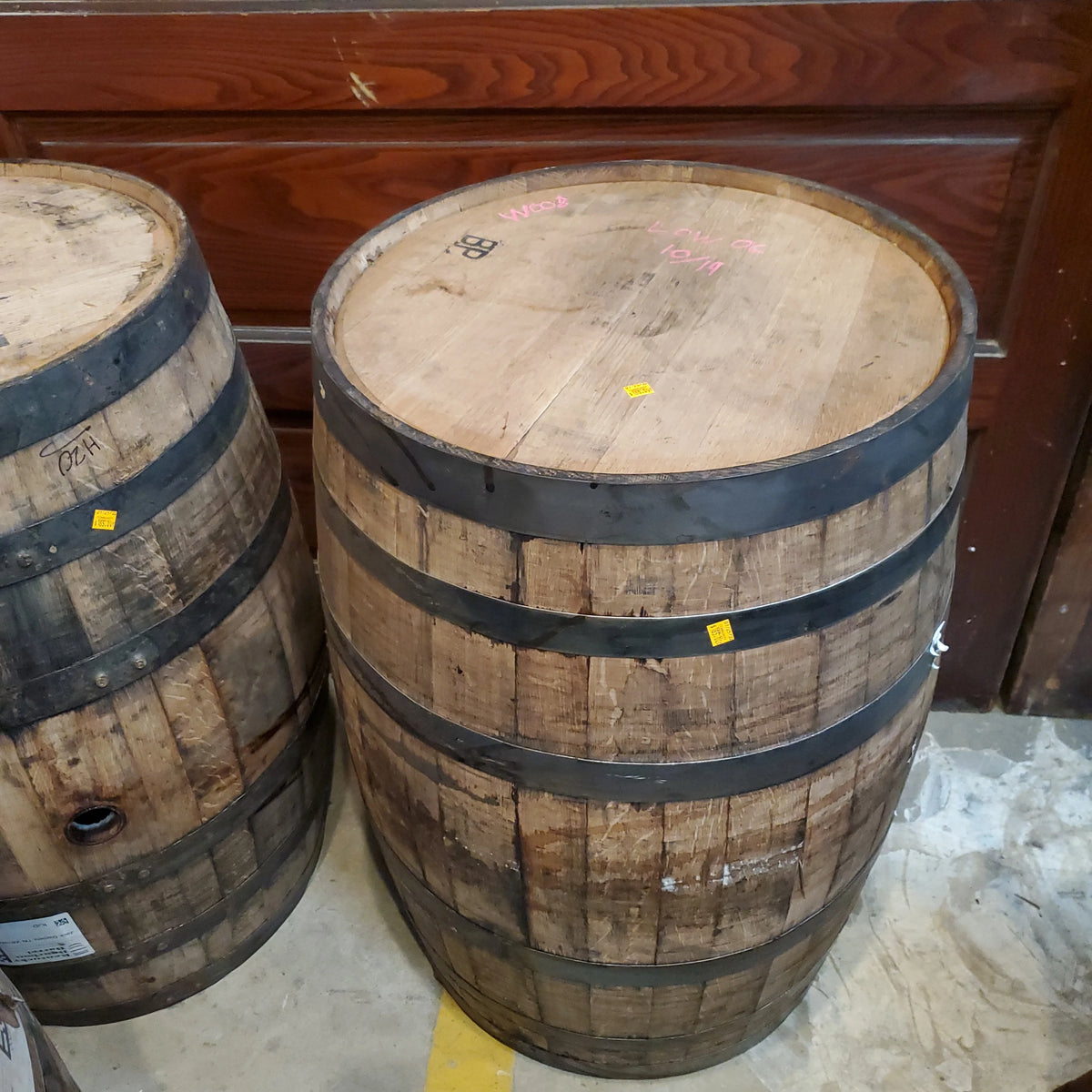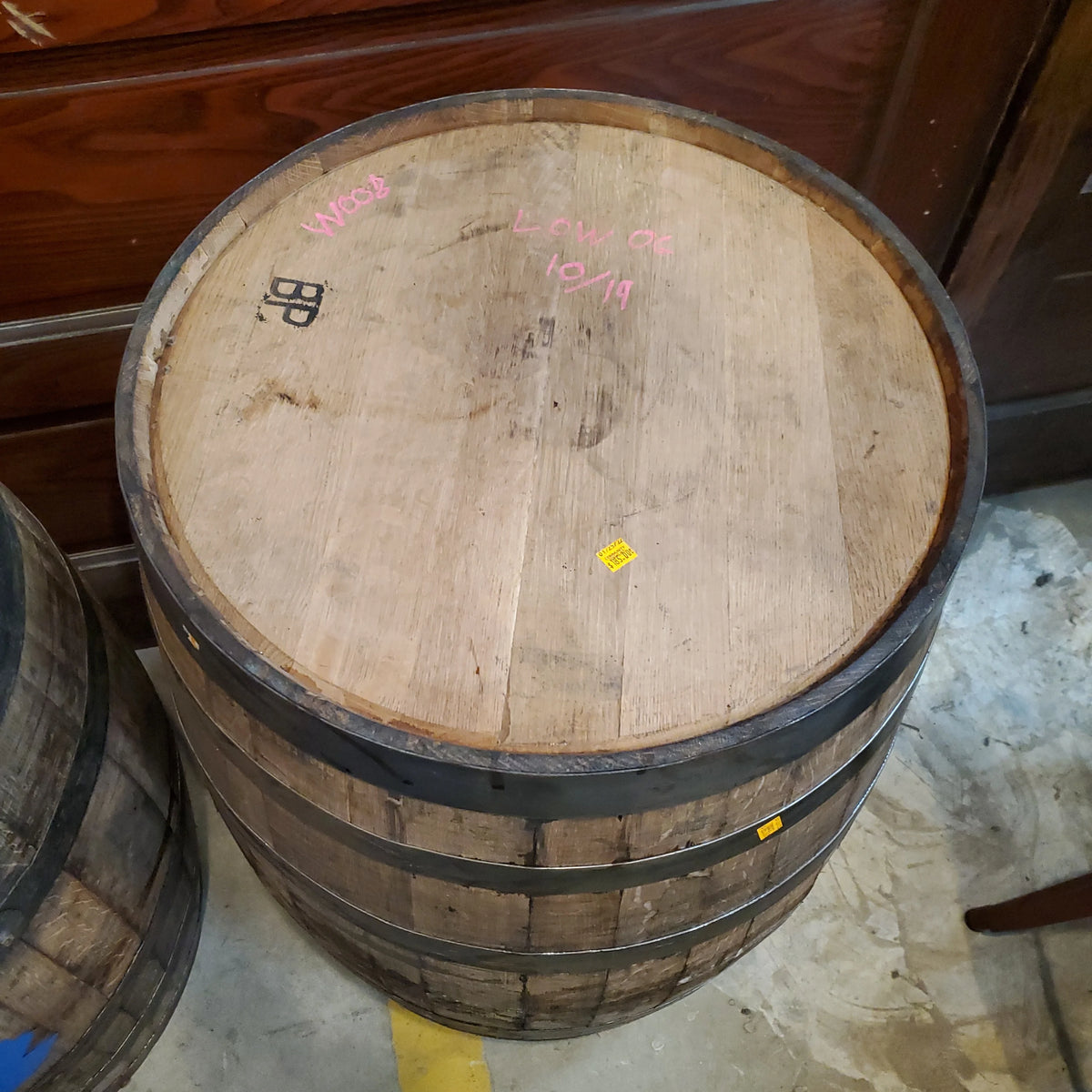 These 53-gallon oak barrels with steel hoops were donated by a DC brewery. They are available now FOR DECORATIVE PURPOSES ONLY.
AN IMPORTANT NOTE FROM THE BREWERY:   
"Once we transfer the beer from the barrels we have stripped all the desirable flavors from the wood.  After we transfer the beer out, the barrels are very prone to leaks and growing beer-spoiling bacteria. The barrels' only real purpose after aging one batch of beer is decorative or furniture." 
We will reserve a barrel (or barrels) for you at the time of purchase. If you prefer to select your own you may choose from the remaining stock on the warehouse floor, first come first served. 
Dimensions: 
34.75" High x 24" Diameter
_______________________________
The photos included in this listing show the item you will receive. Community Forklift merchandise is all previously owned; please review the photos carefully to assess condition. This listing includes only what is described and no additional items are included. Please raise any questions before purchasing at marketplace@communityforklift.org. Marketplace staff are available Monday through Friday from 9:00 am to 5:00 pm for any inquiries and will respond as quickly as possible. Be advised that we do not place holds on any items listed online and they may sell at any time.
Pick-up will be available during open warehouse hours: Monday – Friday 12 to 5 pm and Saturday – Sunday 10 am to 5 pm.

We offer 5 days of storage. You must pick up your item within 5 days of purchase. After 5 days, the item may be resold. If it is resold you will be refunded 75% of the purchase amount.

We have staff available to load items. We strongly encourage you to bring help to load large purchases. Our staff will help as much as they can but will not load large, bulky, and heavy items into inappropriate vehicles.

Shipping is not available. In-store pickup only.  
Every time you donate or shop at Community Forklift, you're helping us lift up local communities through reuse.  We turn the construction waste stream into a resource stream for communities in the DC region – by keeping perfectly good items out of the landfill, preserving historical materials, providing low-cost building supplies, and creating local green jobs.