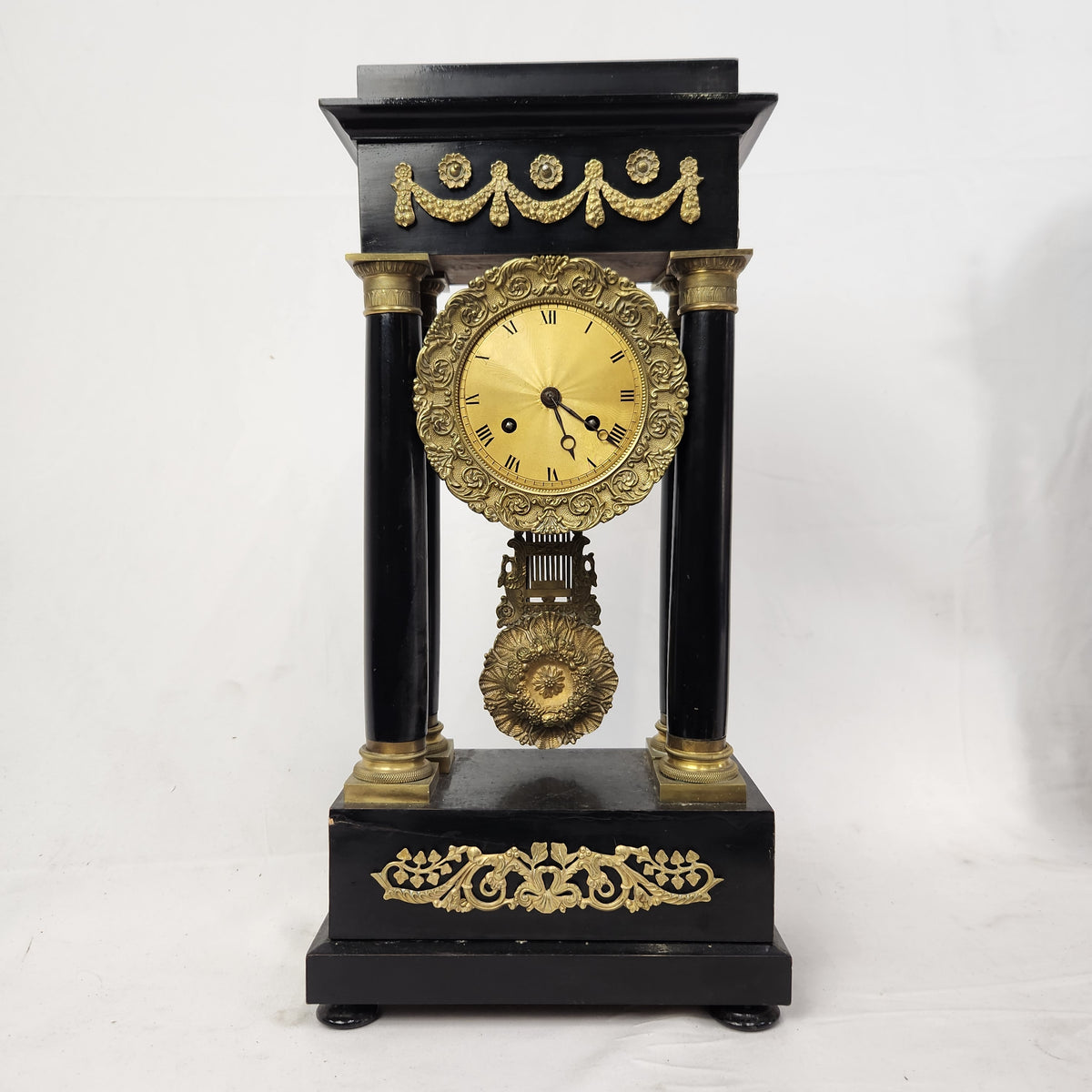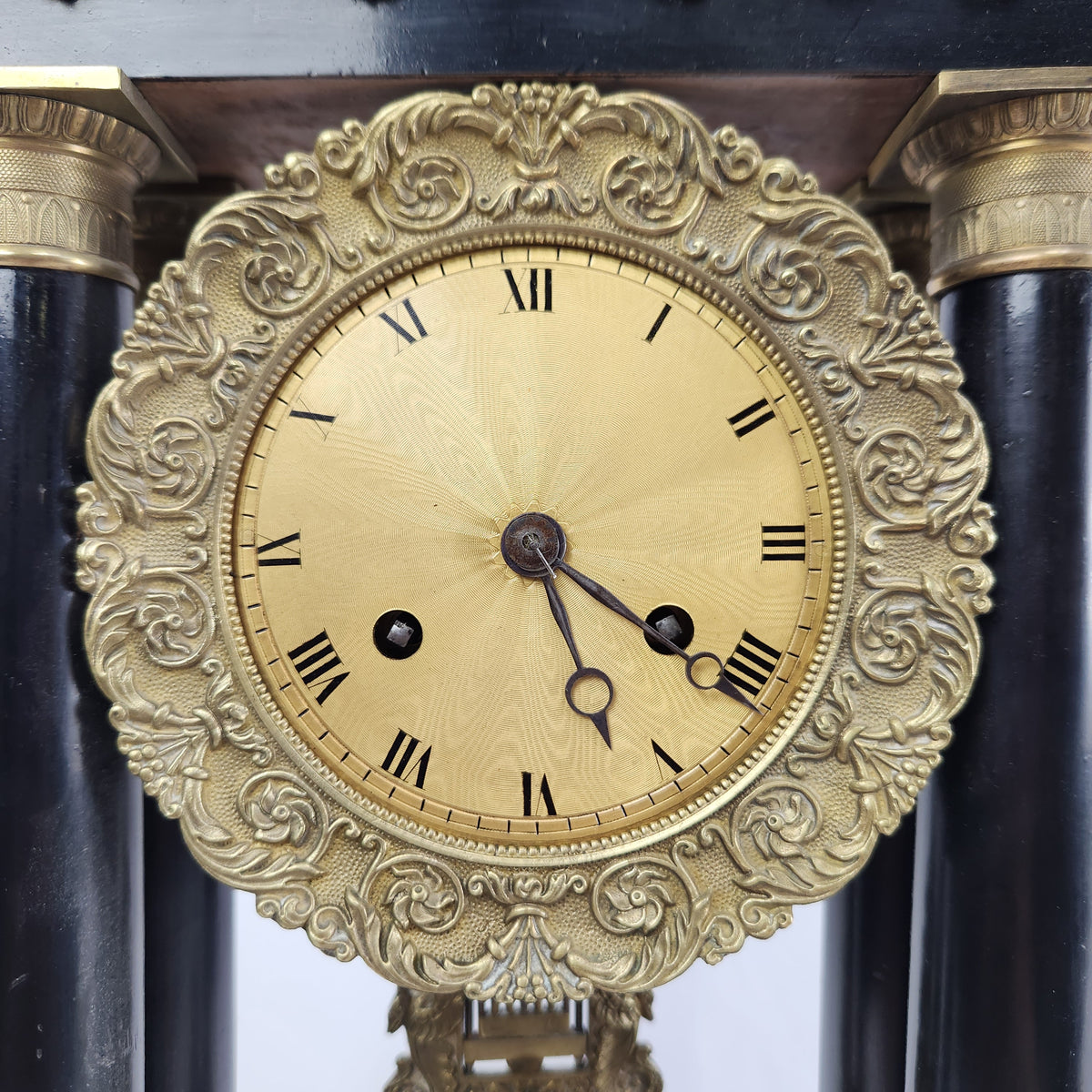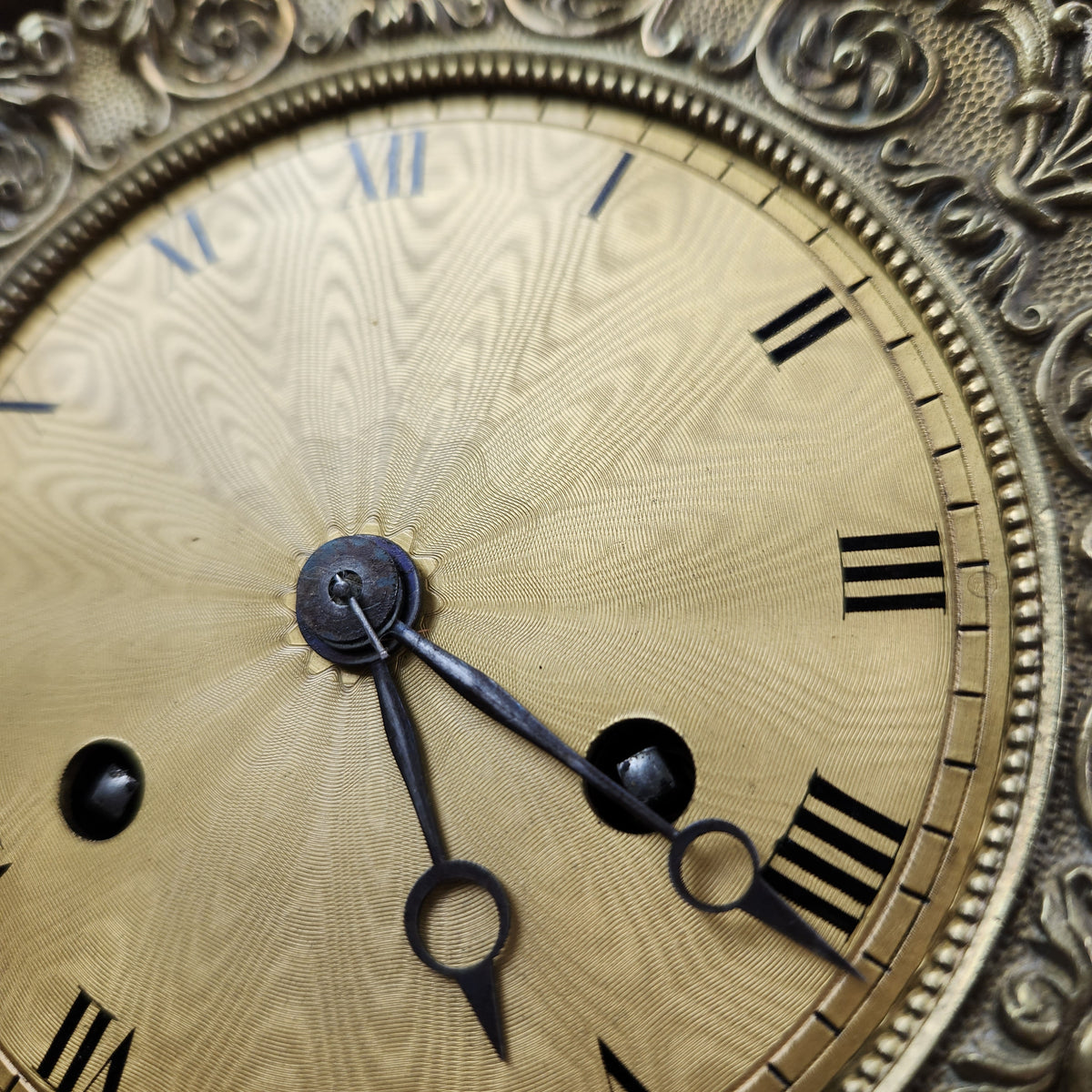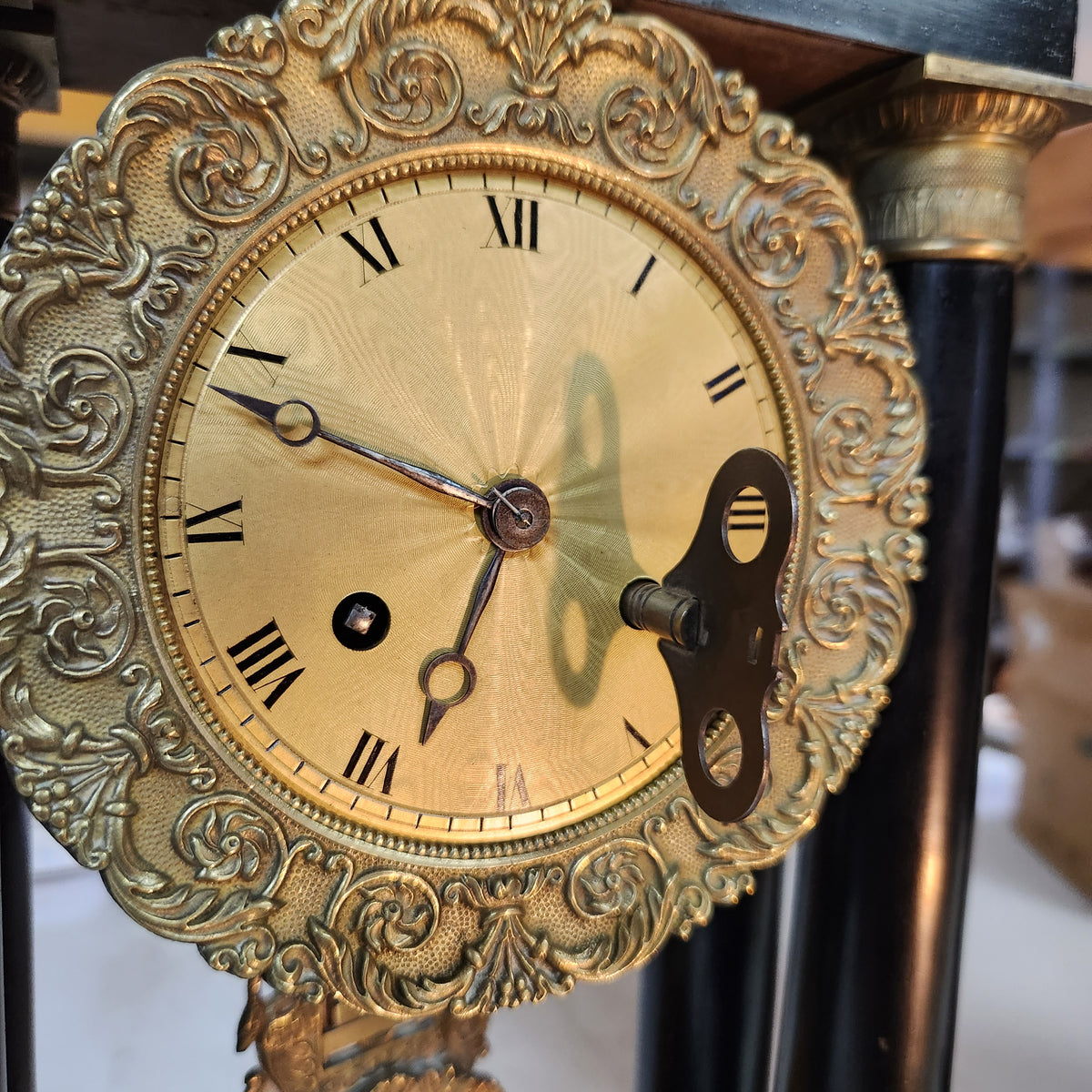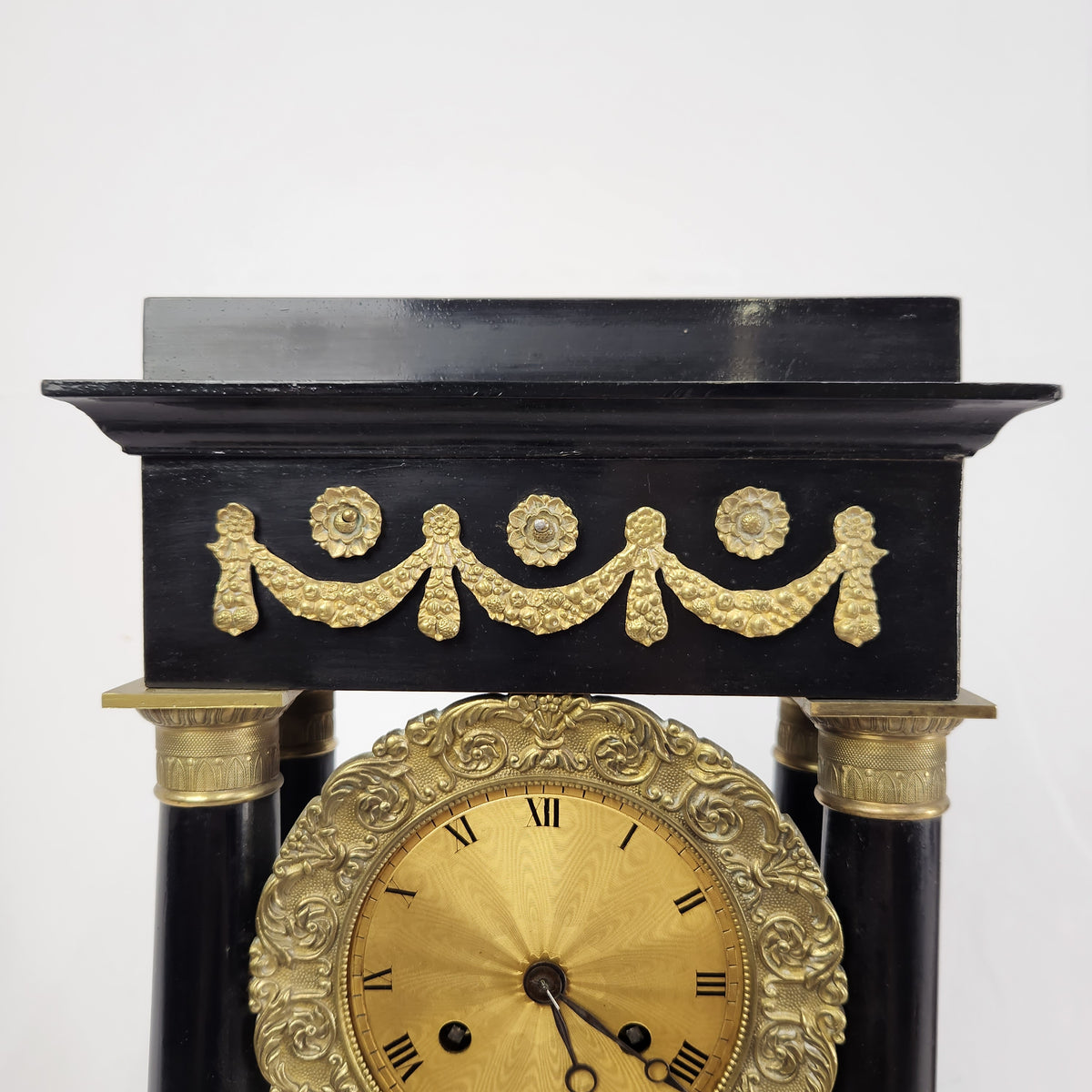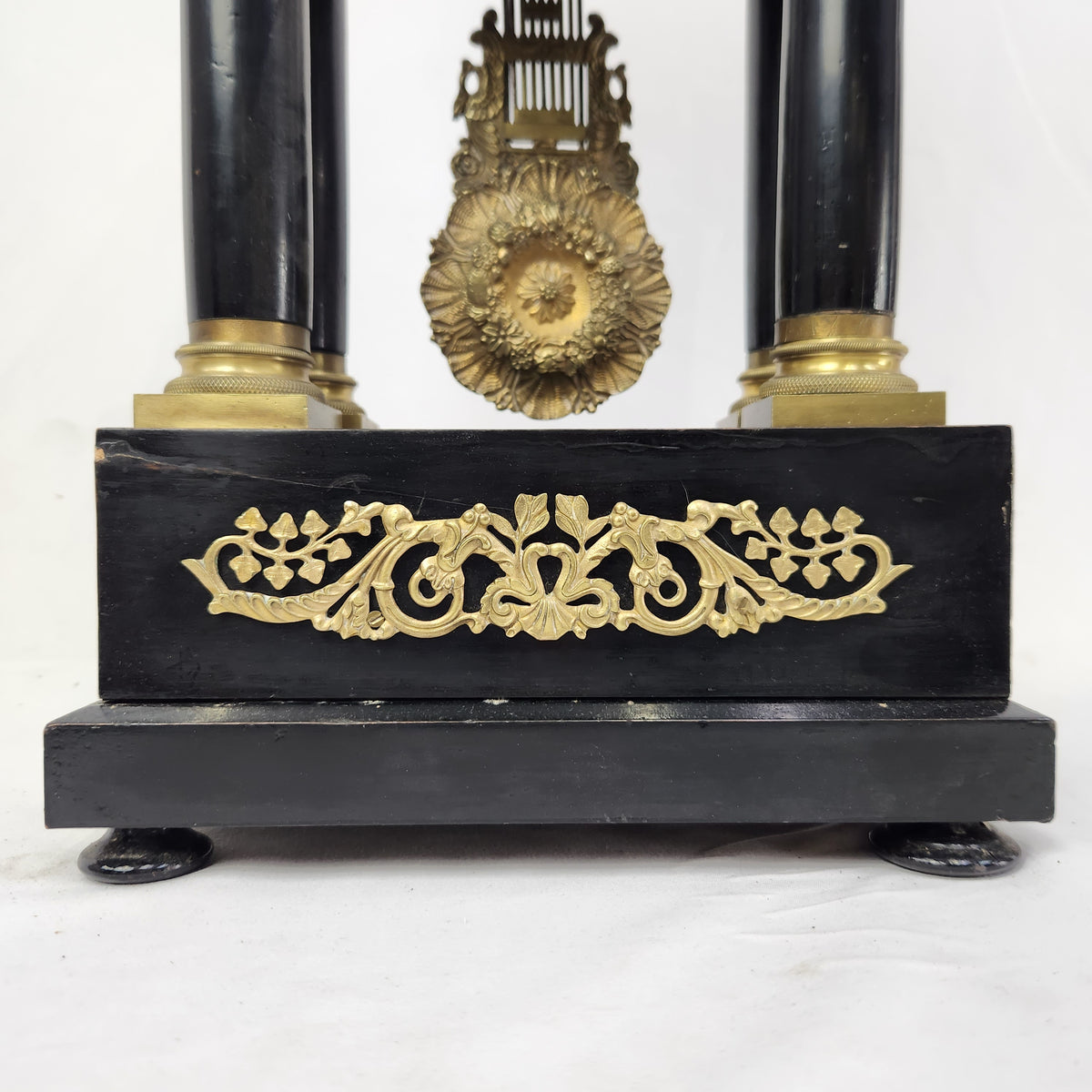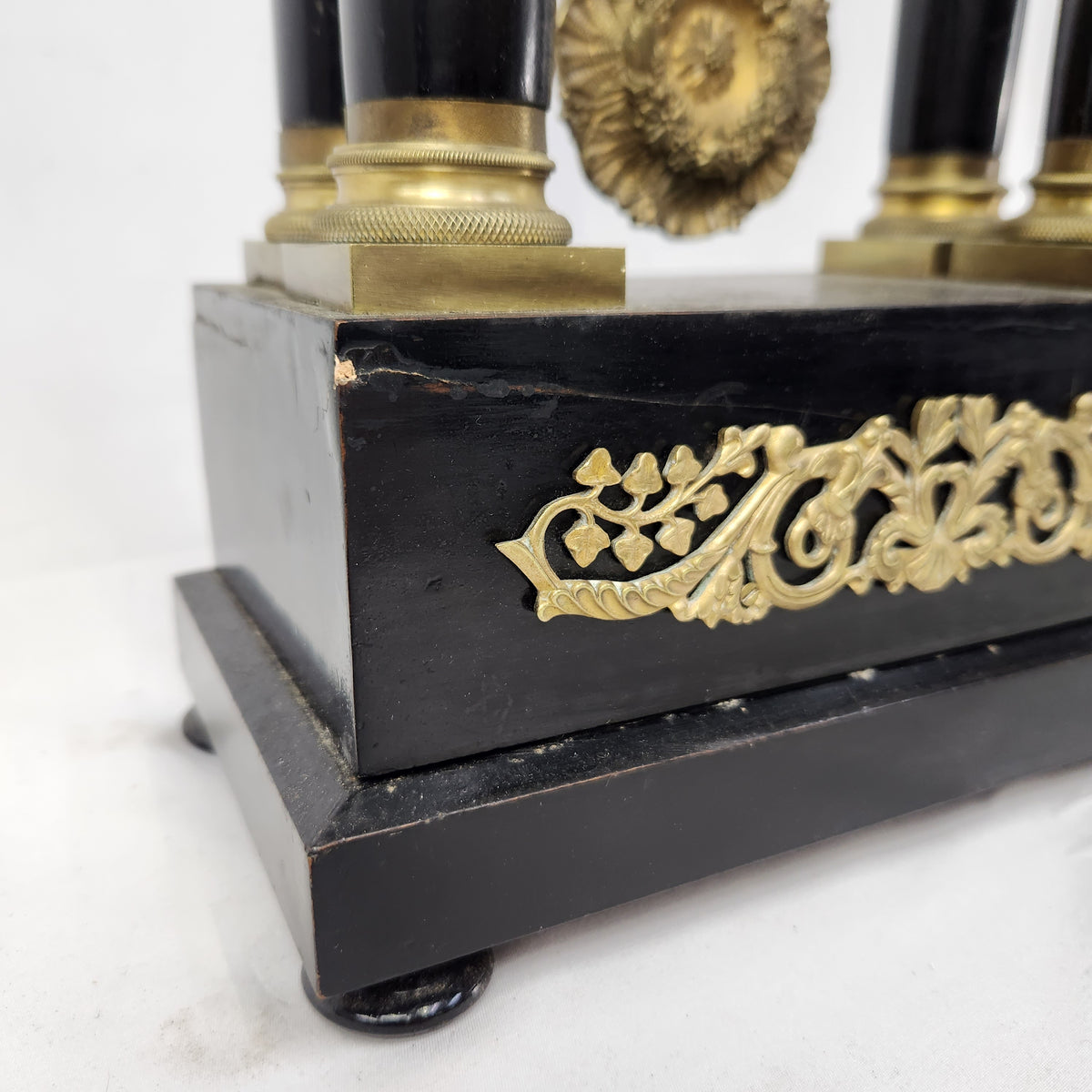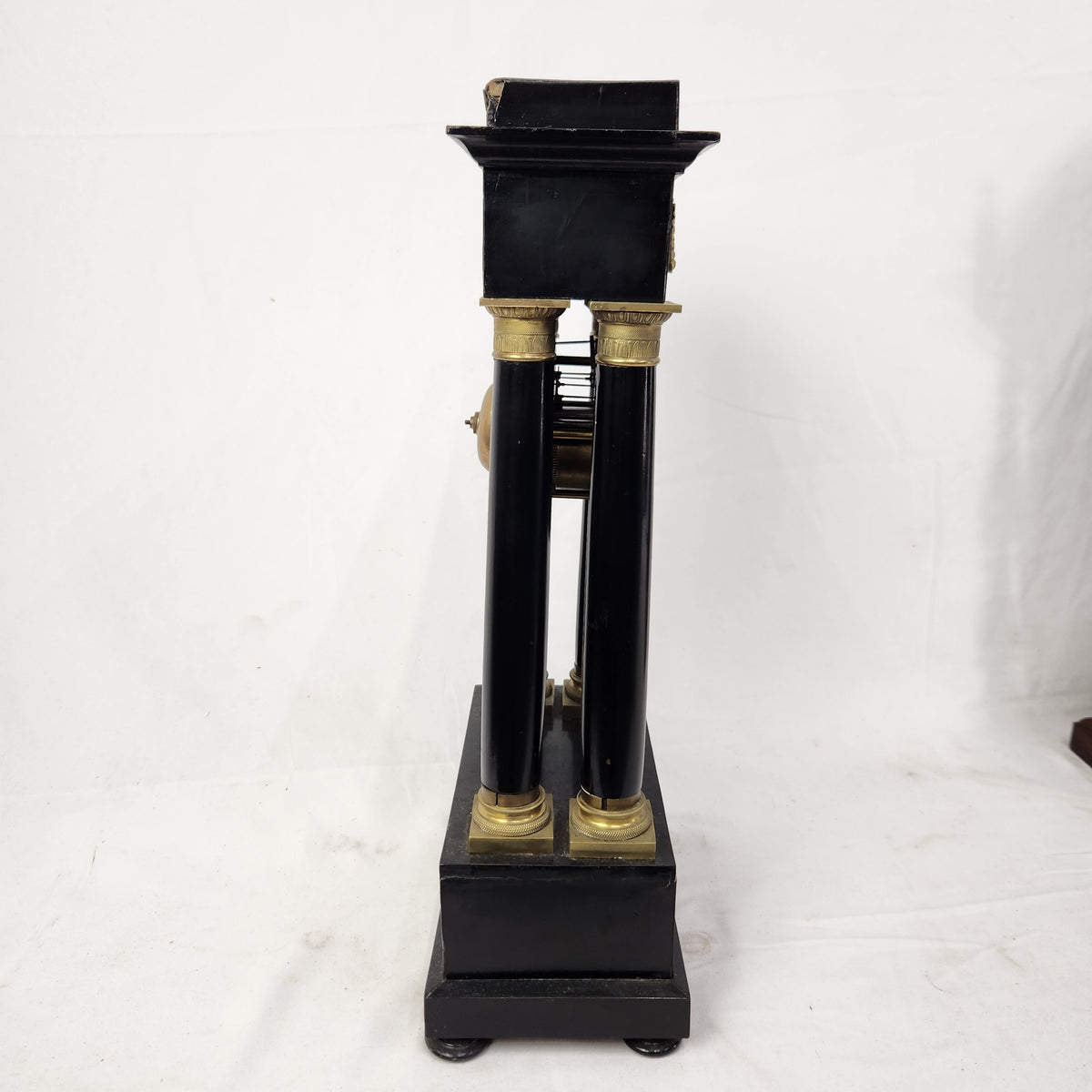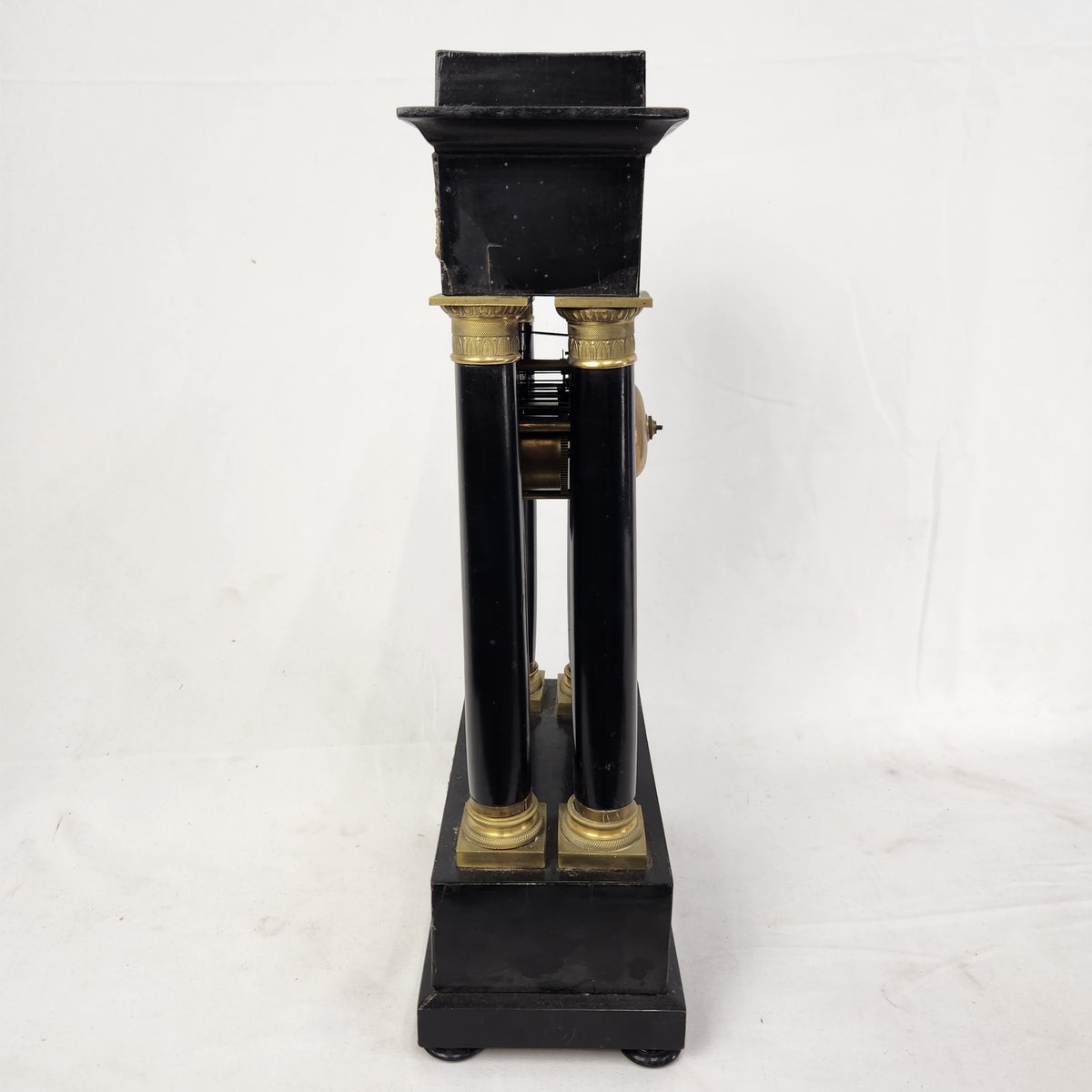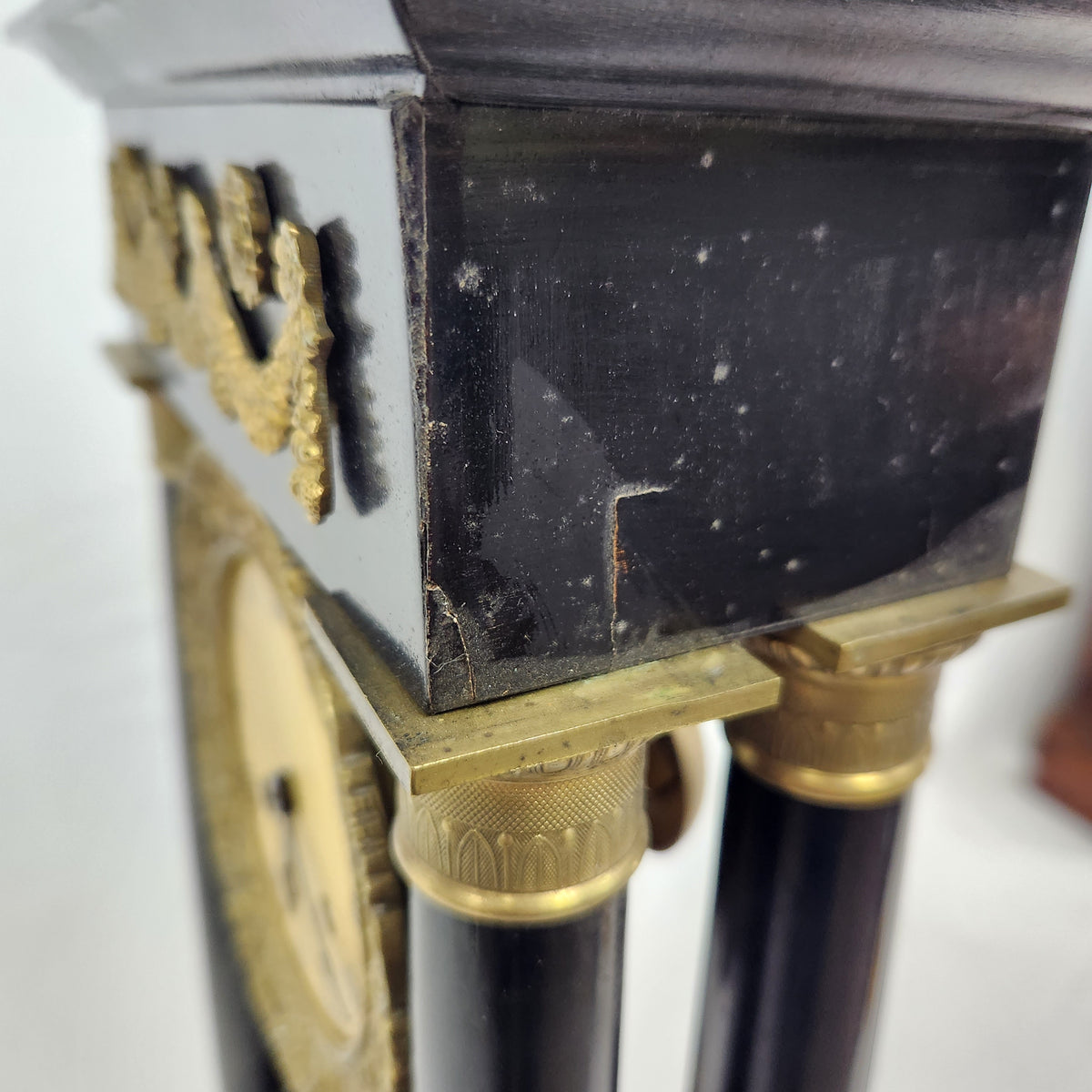 This French Portico clock is estimated to be from c. 1850 to 1880. The movement is marked with a cursive FC, an unknown finisher whose initials are regularly found on these Portico clocks. The clock runs, but the chime is missing its strike side regulator called a 'fly', which can be repaired by a clock person. The case is in good to very good condition with black lacquered columns, plinth and frieze highlighted by brass capitals and embellishments. 
The black lacquer is in very good condition with minor chips, scratches, and cracks commensurate with age. One back corner of the top has a larger chip missing and could be repaired. The swags and ornaments above and below the clock are intact and in excellent condition. The intricately patterned face, its floral border, and the hands are all in excellent condition. The clock runs strong, but does not strike. 
Dimensions: 
18.25" High x 9.25" Wide x 5.25" Deep
_______________________________
The photos included in this listing show the item you will receive. Community Forklift merchandise is all previously owned; please review the photos carefully to assess condition. This listing includes only what is described and no additional items are included. Please raise any questions before purchasing at marketplace@communityforklift.org. Be advised that we do not place holds on any items listed online and they may sell at any time.
Shipping is not available. In-store pickup only.
Pick-up will be available during open warehouse hours: Monday – Friday 12-5 pm and weekends from 10-5 pm.
We offer 5 days of storage. You must pick up your item within 5 days of purchase. After 5 days, the item may be resold. If it is resold you will be refunded 75% of the purchase amount.
We have staff available to load items. We strongly encourage you to bring help to load large purchases. Our staff will help as much as they can but will not load large, bulky, and heavy items into inappropriate vehicles.
Every time you donate or shop at Community Forklift, you're helping us lift up local communities through reuse.  We turn the construction waste stream into a resource stream for communities in the DC region – by keeping perfectly good items out of the landfill, preserving historical materials, providing low-cost building supplies, and creating local green jobs.
Tick-tock