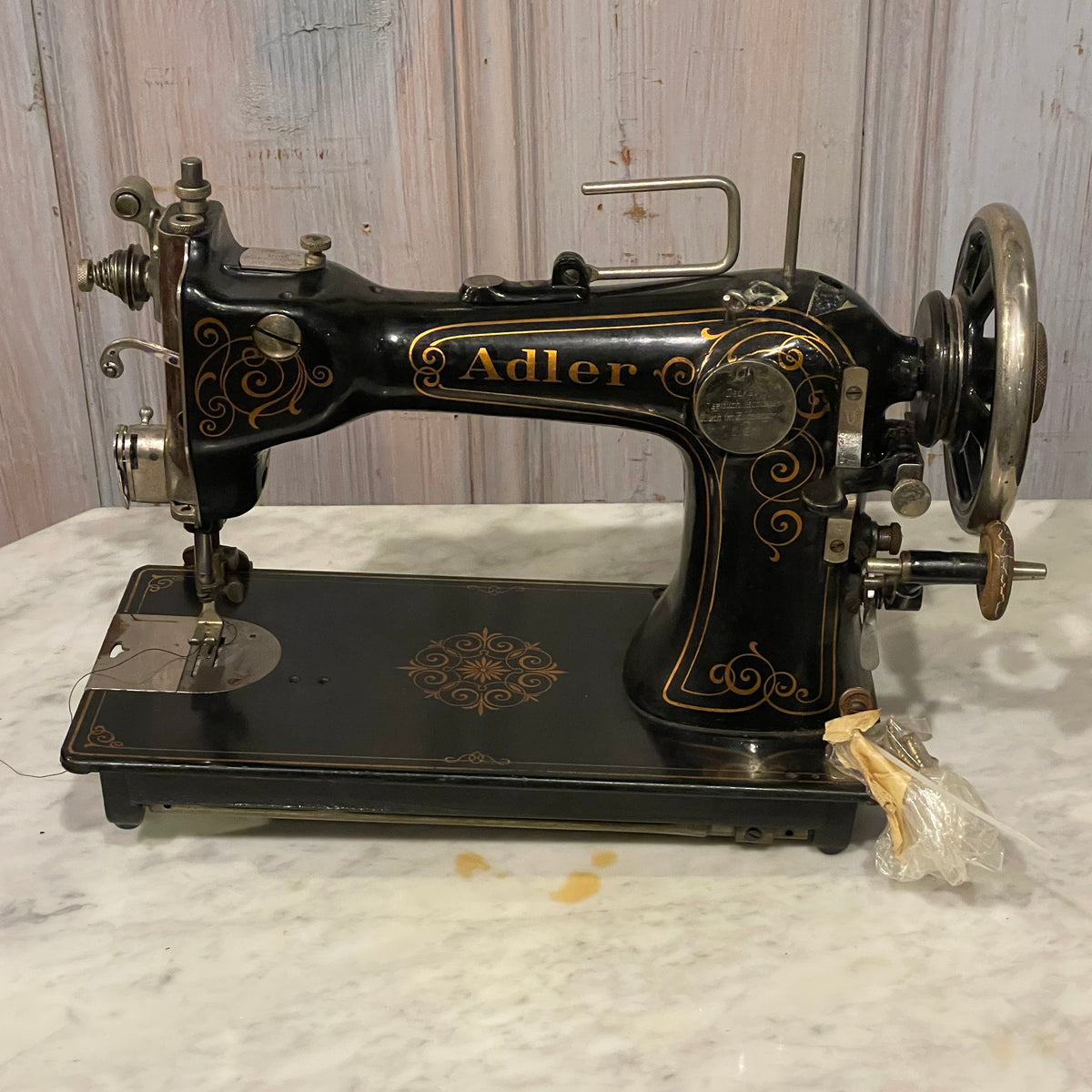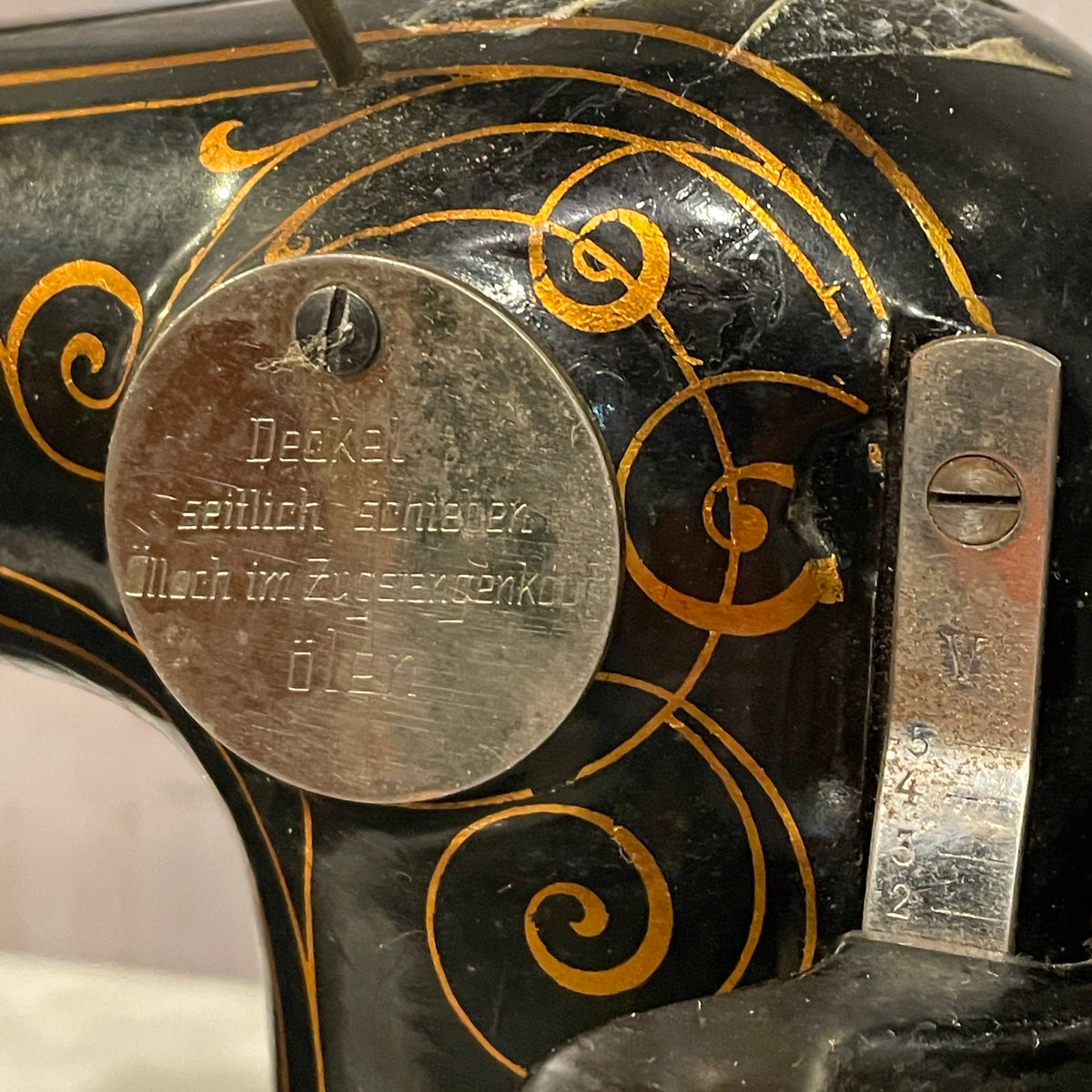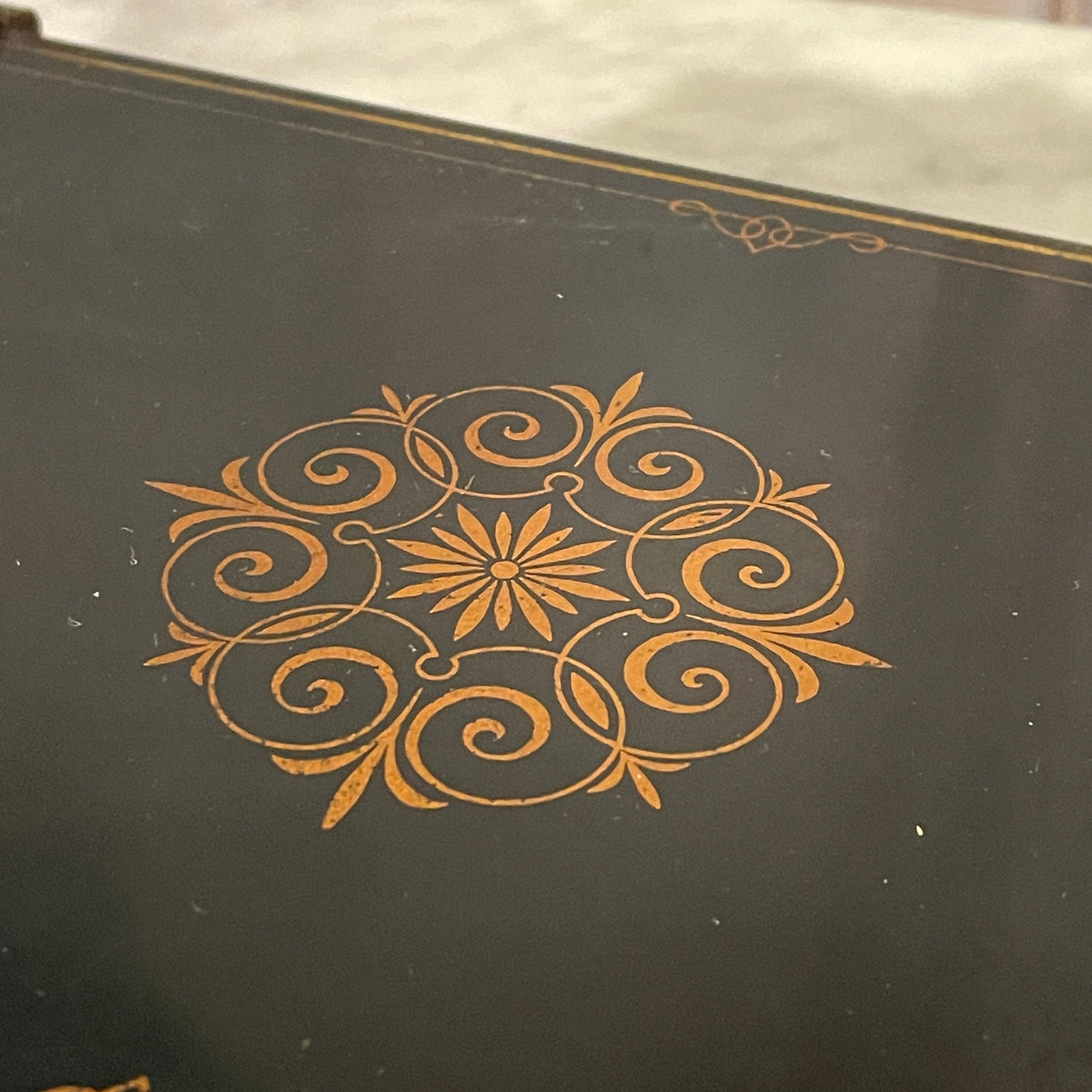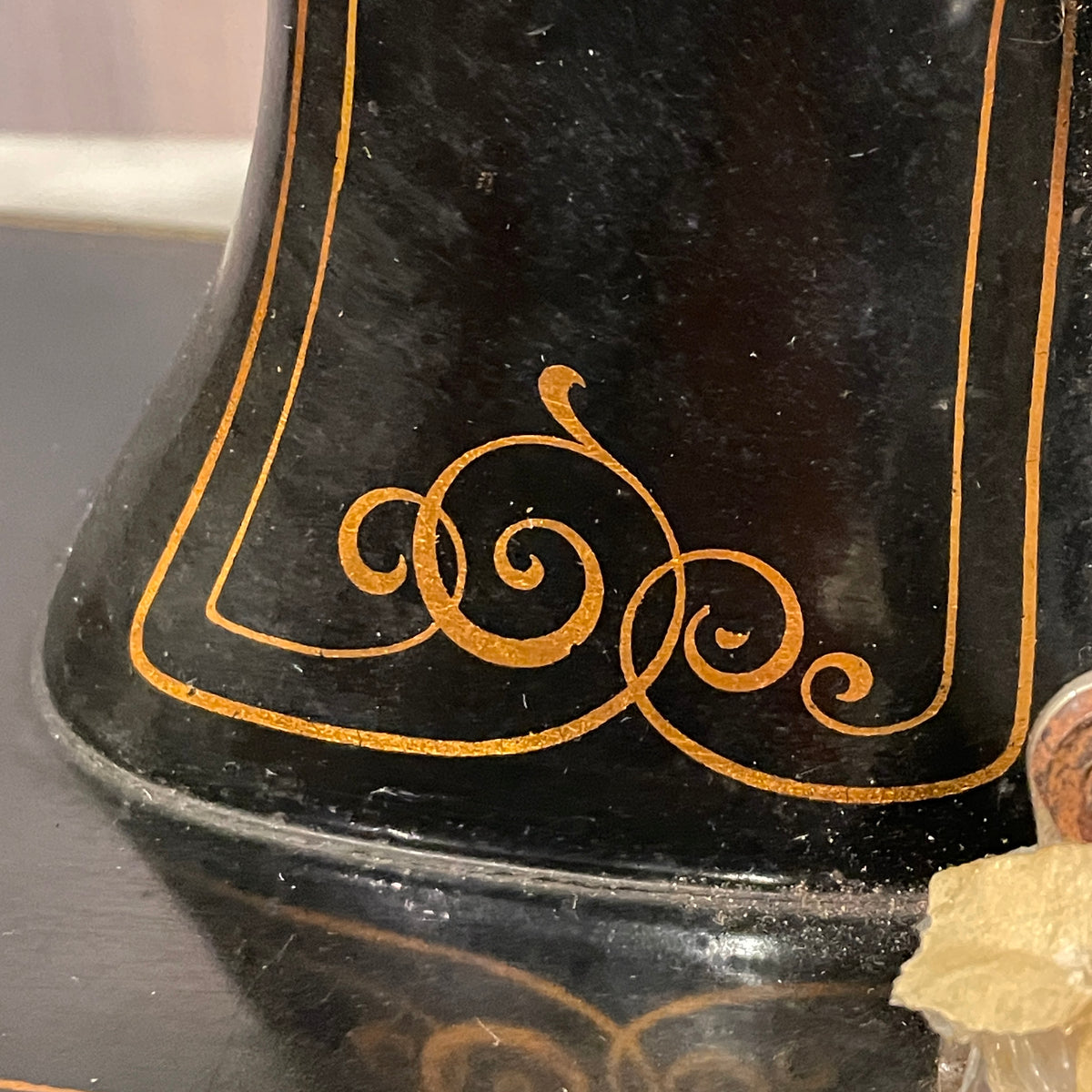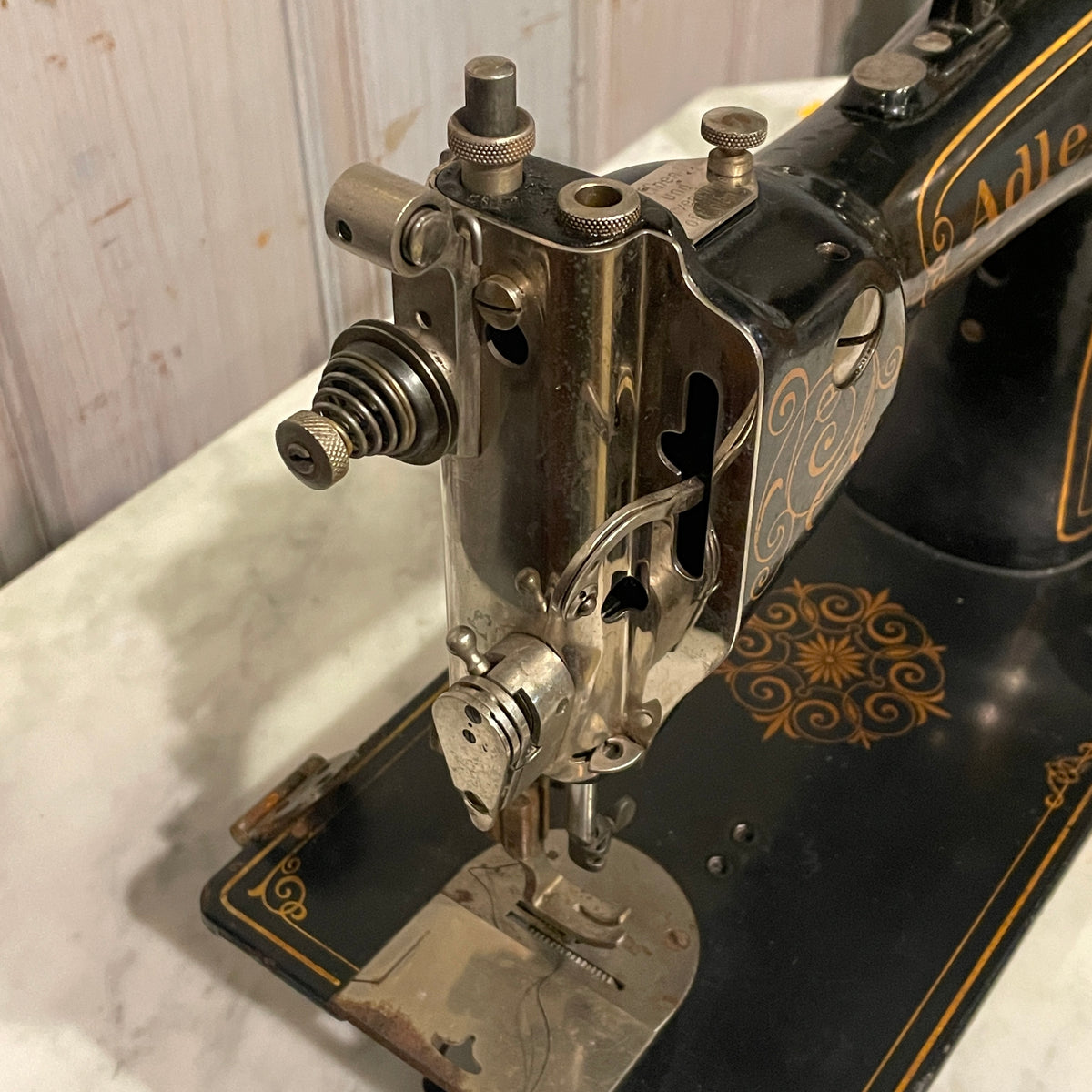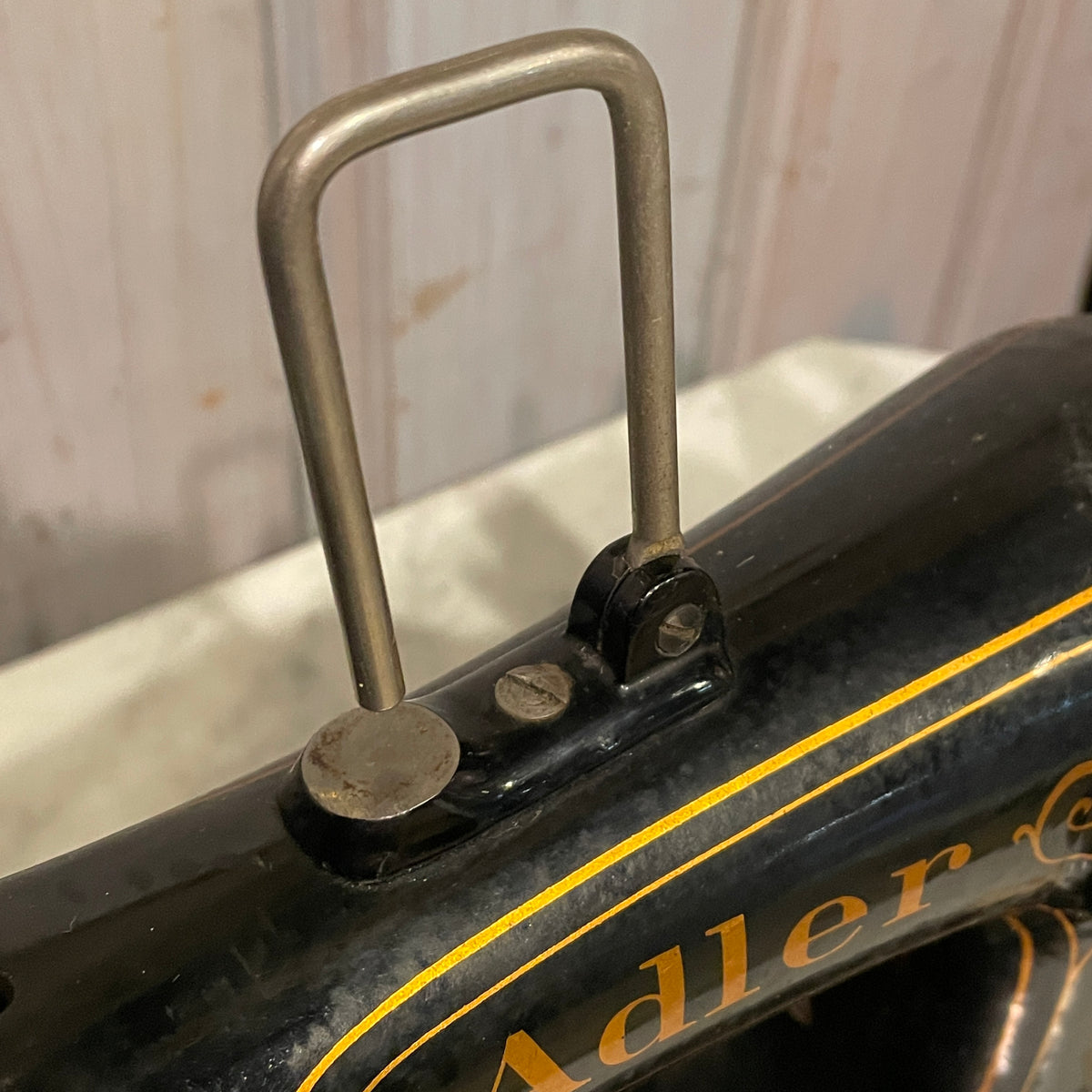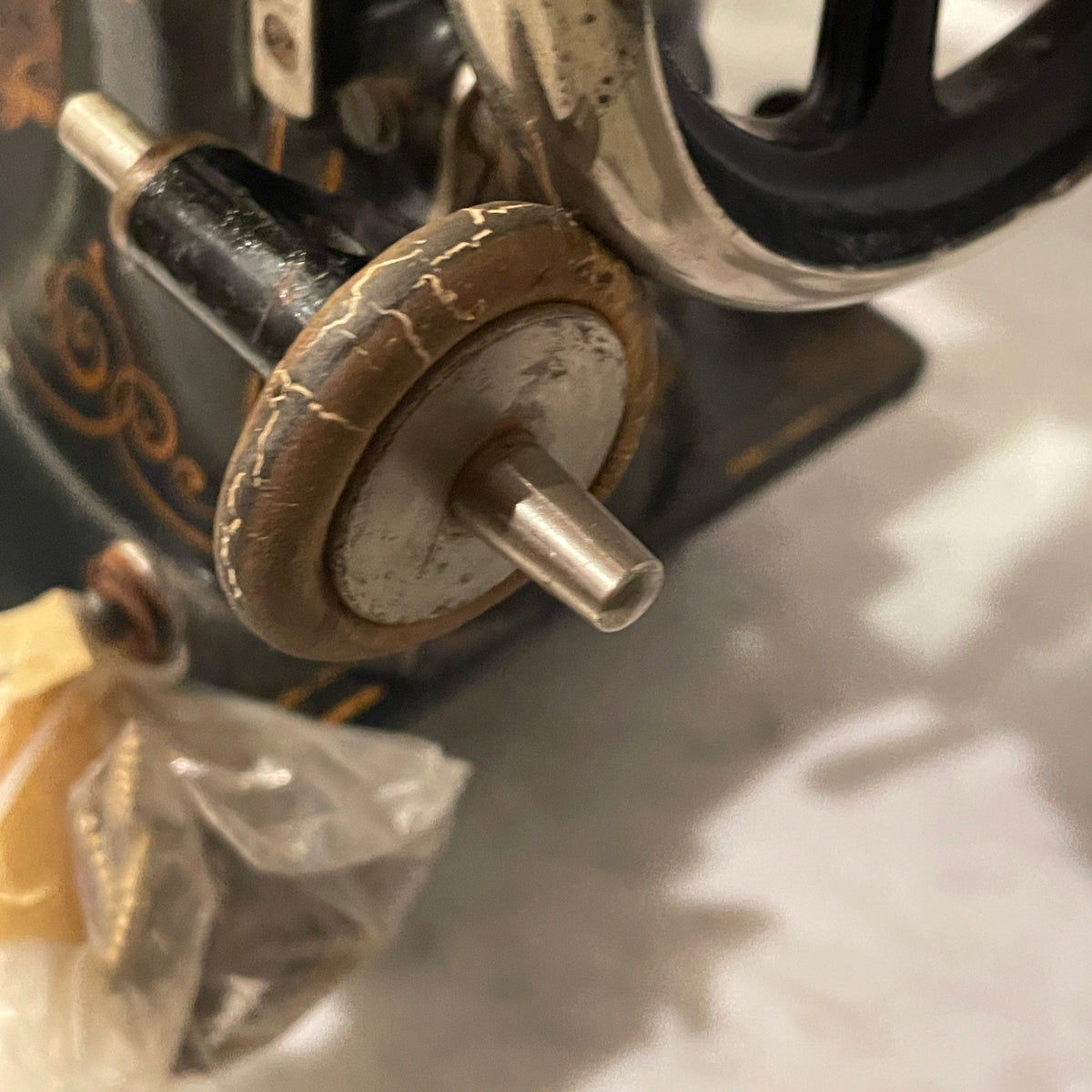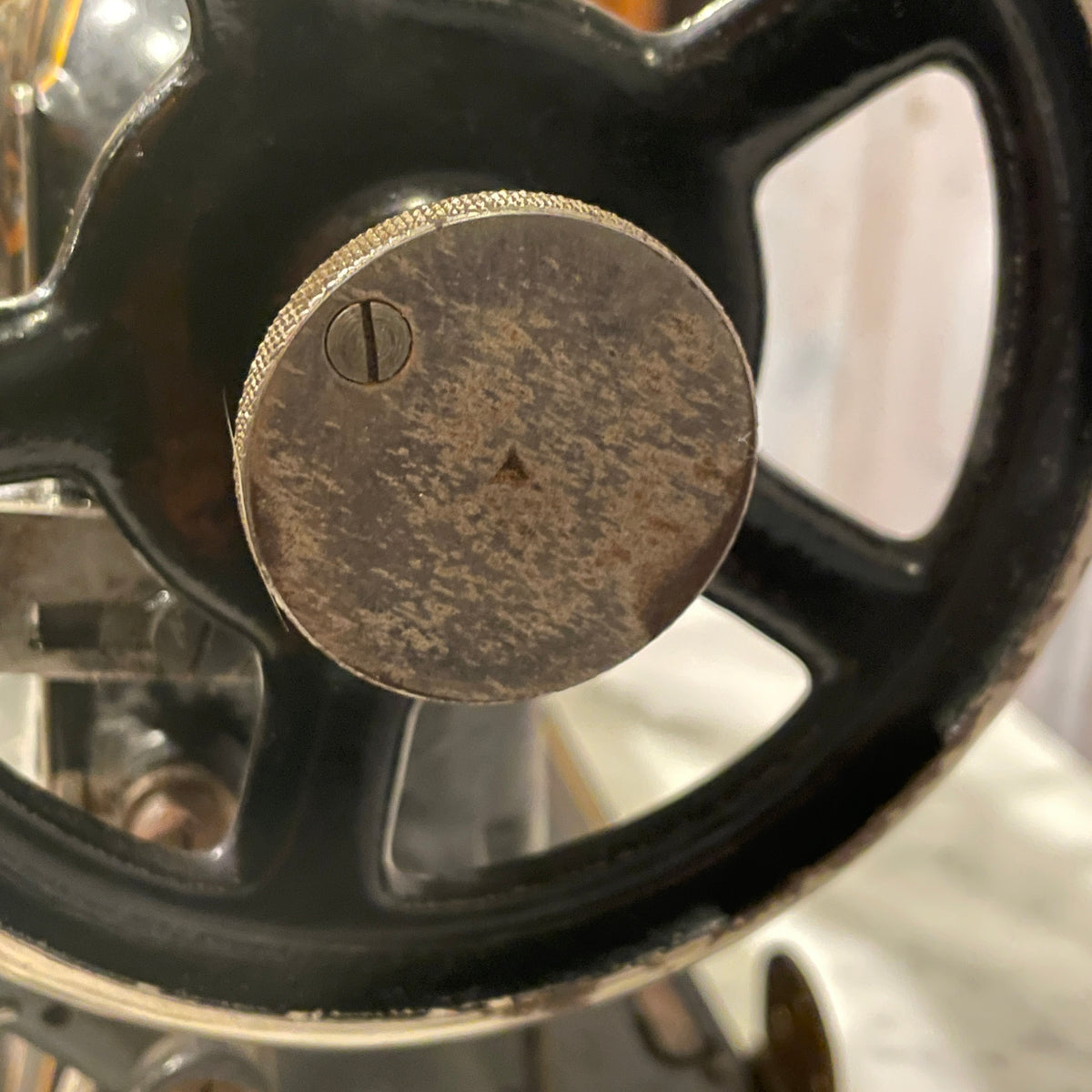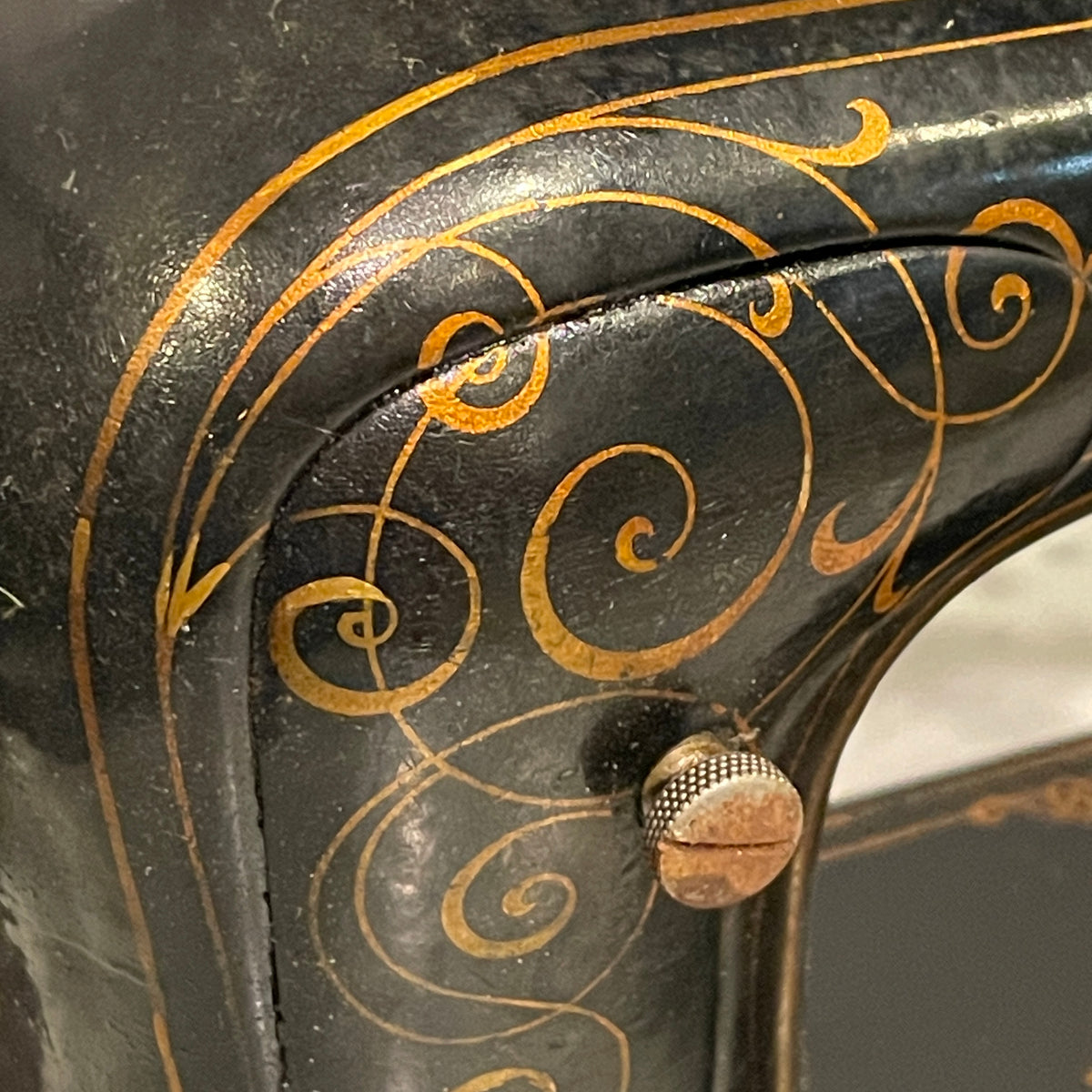 This rare 1927 Adler Class 8 treadle sewing machine is in very good restorable condition. That means it is complete, has an excellent japanned black finish and decals, very good chrome/nickel, turns freely, and will probably sew with a little work - but it would be an amazing machine with a restoration! This machine is 100% complete and includes the original presser foot, the bobbin case, one bobbin, the thread tension mechanisms, the bobbin winder, and the hinges (currently frozen)! What's missing? The needle - this machine can use a #16 or #19 needle (and others). What are harder to find, but this intrepid sewing enthusiast explains in detail on his 2021 blog, are a tire for the bobbin winder and the 'bagel' style bobbins - but they are available. 
Because we don't have the right needle, and because of surface rust on the bobbin and bobbin case, we weren't able to sew with this machine, but with a little bit of elbow grease, it will most likely sew. 
This Adler sewing machine is unrelated to the work of Solomon Adler, an inventor of sewing technologies in the US. This Adler's origins were in Bielefeld Germany where Baer and Koch started making sewing machines in 1860. Through many company changes, the Adler name came about in the early 1920's as Adlernähmaschinen Werke AG and machines from then to the present were labeled either Adler or Dürkopp. Dürkopp Adler AG began in 1962 and still makes quality industrial sewing machines in Germany as part of an international conglomerate.
Dimensions:
12" High x 15" Long x 7" Wide
_______________________________
The photos included in this listing show the item you will receive. Community Forklift merchandise is all previously owned; please review the photos carefully to assess condition. This listing includes only what is described and no additional items are included. Please raise any questions before purchasing at marketplace@communityforklift.org. Marketplace staff are available Monday through Friday from 9:00 am to 5:00 pm for any inquiries and will respond as quickly as possible. Be advised that we do not place holds on any items listed online and they may sell at any time.
Pick-up will be available during open warehouse hours: Monday – Friday 12 to 5 pm and Saturday – Sunday 10 am to 5 pm.

We offer 5 days of storage. You must pick up your item within 5 days of purchase. After 5 days, the item may be resold. If it is resold you will be refunded 75% of the purchase amount.

We have staff available to load items. We strongly encourage you to bring help to load large purchases. Our staff will help as much as they can but will not load large, bulky, and heavy items into inappropriate vehicles.

Shipping is not available. In-store pickup only.  
Every time you donate or shop at Community Forklift, you're helping us lift up local communities through reuse.  We turn the construction waste stream into a resource stream for communities in the DC region – by keeping perfectly good items out of the landfill, preserving historical materials, providing low-cost building supplies, and creating local green jobs.